As a human resource (HR) expert, you probably think you are one of the employees in your organisation that does most of the job. Well, you are undoubtedly not alone. The HR department in any organisation, whether small or large, undertakes several crucial roles. While most of these roles seem minor, they are essential for ensuring the business has a smooth operation.
Luckily, the invention of superb human resources information systems (HRIS), such as My Intranet HR SaaS Solution, has made it easy to unite all human resource data into a single central location. This way, it's much easier for the company to automate the time-consuming administrative jobs.
What is HRIS?
Also known as human resource management software (HRMS) or human resource information system software (HRIS software), HRIS is a software intended to simplify the process of handling HR data and procedures. The system often incorporates most human resource processes, such as:
Recruitment
Onboarding
Payroll
HR management
Employee development and performance
In general, this system combines several data sources so that it's easy to store and access data linked to employees from the hiring moment to the moment they leave the company or retire.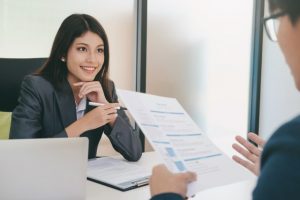 How Do You Know You Need an HRIS?
When should your business invest in an HRIS? Well, here are few signs indicating that it's the best time to digitise your human resource department.
Losing Out on Great Candidates
Most companies are fighting a talent war with low unemployment rates and a lack of skill set. Today, it's common for job seekers to apply and interview for several jobs concurrently. Due to this, it means that time is vital when interviewing candidates. So, there are high chances that efficiently operated businesses may snatch the best candidate if you use an outdated hiring system.
Spreadsheets Become Confusing
Most HR experts tend to use spreadsheets to manage their data. Although a spreadsheet is pretty organised, the data it holds may become overly outdated, complex and encounter security breaches over time. Here is where having a good HRIS comes in handy as it maintains the data for continuous tracking and reporting of virtually all employees.
Systems Fail to Link to One Another
Several processes need to communicate to one another in a multitasking environment, like the human resource. For instance, when onboarding new staff, the human resource department will require an applicant tracking system, payroll system, new hire orientation system, training support system, and much more.
Also, the department may need a scheduling, performance and timekeeping system. If these systems fail to link to one another, it may be time to invest in a new HRIS.
Top 4 Benefits of HRIS for Small and Medium Business
Below are the benefits you can enjoy from a good HRIS, like My Intranet HR SaaS solution:
Easy to Deploy
With a database that collects, displays and stores constant data on a company's employees, policies and processes, My Intranet HR SaaS solution is easy to deploy. The system stores all the info in central cloud storage.
Flexible Leave Management Module
SMEs have issues when handling their employee data. If mishandled, leave requests, and attendance timesheets can result in a lot of trouble. Luckily, this HR system has a flexible leave management module where staffs can manage their profile, benefits, pay and leave.
Accurate Expense Record
Often handled through manual processes, entertainment, travel, and other expenses needs to be managed via an HR system as they are crucial for daily business operations. That's the reason this software incorporates the expense tracking package.
Easy Time Tracking
This feature offers functionality for scheduling attendance and shifts. It can schedule staffs across locations, departments and projects, where it manages to clock in/out, time tracking and time reporting.
Wrap Up
An HRIS is a necessity for all organisations. Well, the need to archive staff info in an accessible place, simplify the hiring process, manage time and handle finances demands all companies, regardless of their size, to have an HRIS.